About Us

Hi, and thanks for your interest in who is making this website.

My name is Helen and I live near the Strait of Juan de Fuca
in Washington State. For those of you not familiar with this area, the Strait is what connects the Pacific Ocean to the Puget Sound.

Grey Whales and Orcas like to frequent this area. (It's fun to see them sometimes on my way home from work!) I am very interested in all whales and dolphins as they are such intelligent and amazing animals!

I am a Kindergarten Teacher by trade but I started studying whales and dolphins. I have had the priviledge of observing them in the wild, both from the shore and on whale watching tours on the water. I currently have plans to spend a good part of the summer sailing the San Juan Islands. (Located in the Northern Puget Sound.) There is a pod of resident Orcas in that area and I hope to spend lots of time with them getting some great pictures and video to share on this site.

But why go through such a trouble and create so many pages of information?

Good question.



It is because I earn money from this website

.

Yes, that's right.



You can put up any information site and earn money from advertisements and affiliate websites

.

There is only one thing - you need a good amount of traffic to your site to earn money. To get the traffic, you need to write a lot of pages of

unique content

.

But more than anything, and particularly if you are a beginner and don't know how to make a website,

you need one vital tool -

SBI.

Well, here is what happened to me...

As I mentioned, I am a Kindergarten Teacher but I am retiring this year. My husband and I decided to make a plan for early retirement so we still have time to enjoy life! Part of that plan is income from this website!


When I first started, I had been reading sites about early retirement. I happened to find a site that mentioned SBI, just like I am here. I started reading more about it and realized that SBI could help us realize our dreams of early retirement.

SBI was perfect for me because I was a beginner and only had average computer skills - SBI teaches you how to make a website from scratch.

It included all the tools needed so I didn't have to go looking for hosts or anything else separately.

And more than anything, it taught me how to actually build traffic and

earn money

...

I love the fact that I can work from home (or our sail boat). I can be creative and make money at the same time. And not least, I am working for myself. I am working my own hours and I take time off when I want. I love it.

YOU Can Do the Same...



I would have LOVED someone telling me this
before I found SBI..
so, if you like the idea, and have interests to write about, you can do the same!

It doesn't need to be a travelling or nature website - it can be absolutely anything. It can be as simple as family, kids, parties, cooking, gardening, cars,
home improvement,
what ever interests you - the list is literally endless.



You put up an information site and start earning money :-)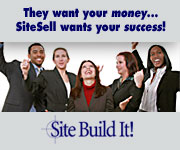 Here is a quick video tour about how it all works.

Or, you may prefer a slide show..


And, here are other SBI stories.


If I could do it, you can :-)



You don't need any webmaster skills - I didn't have any when I started!
P. S. Please note:
The content of all my websites, including this one, is strictly protected by the
Law of Copyright
.
Copying and redistributing ANYTHING is
ILLEGAL
and copycats are tracked by Copyscape.
On top of that, copying would not get anyone anywhere. What it creates is so-called mirrored pages, which will not get listed in search engines and the new site would get no traffic, which means no money.
To earn money it is vital that the content you create is
unique
.